Welcome to The Cats Pajamas, your one stop shop for apparel, embroidery, sublimation and rhinestone design needs!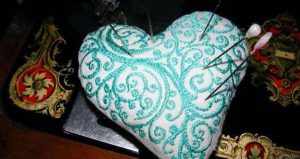 We are delighted to share some of our favorite designs with you, so come on in and sit down! Put your feet up, have a cup of tea and browse to your heart's content.
We have a brand new Apparel section where you can purchase ready to wear items featuring our designs. It is, however, your responsibility to ensure you purchase the correct size, as we cannot offer refunds on custom made items.
For the crafters among you, be sure to browse our Embroidery, Sublimation, Rhinestone and Vinyl Design sections – these designs are for you to make at home! If there is a design you would like to see included in this section, please let me know – we will be happy to consider it for inclusion. Please keep in mind that in this section you are ONLY purchasing a download file. It is to be used with the appropriate embroidery, printer or cutting machine, and you are NOT buying an actual product. Due to the nature of these products no refunds will be given if you, the buyer, cannot use the product. You are free to use the design on any item you make for resale, but please give credit to the design team here at The Cats Pajamas. You may not resell, gift, trade or exchange these downloads. All rights are reserved and held by The Cats Pajamas.
Thank you for shopping with The Cats Pajamas!